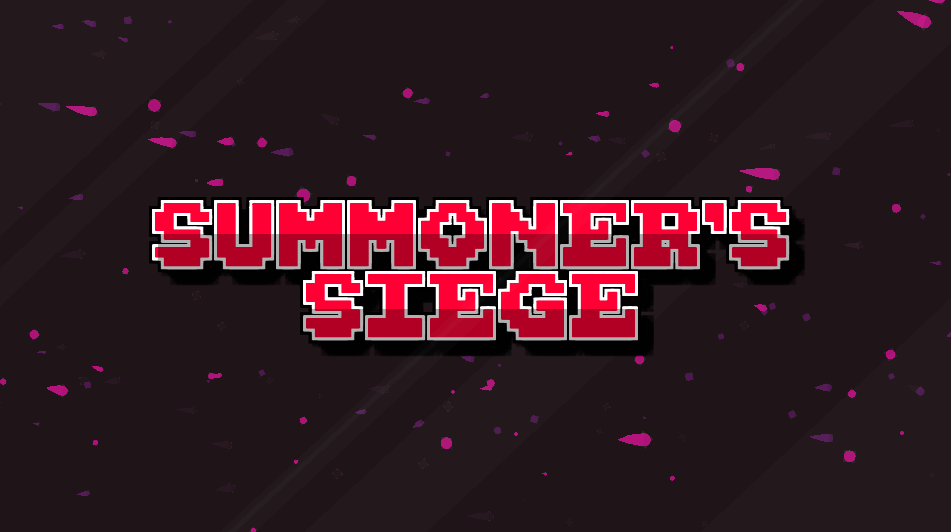 Summoner's Siege
A downloadable game for Windows, macOS, and Linux
Play as a summoner who can summon reinforcements to the frontline by spending arcane power. Arcane power, however, is only obtainable by sacrificing health on ritual tiles.
Challenge the, somewhat, broken AI to a duel and see who comes out on top in this top-down turn-based strategy game!
About
This was a though concept to make into a game in such a short amount of time. All of the code and art was made from scratch within Unity. Sorry for the broken/wonky/vague features and controls, I just ran out of time :)
The game contained a game-breaking bug, so I had to fix it post-jam.

*If anyone care about the error*
Something with Unity's tilesets crashed it on scene load. So after some fiddling around I got it working by seperating all tilessets to their own grid. Thanks Unity.
LD Page: https://ldjam.com/events/ludum-dare/44/the-summoners-siege/
Install instructions
- Download the files for your operating system
- Extract the files with Winrar or 7zip or anything else that can do it
- Run the executable